Nutrition & Wellness Coaching By Nutritionist Karishma Shah
What Is Wellness Coaching?
I know first-hand that eating well, exercising, and creating new habits can feel daunting, challenging or even impossible. As a coach, my goal is to uncomplicate and demystify the confusing and contradicting information surrounding nutrition, exercise, and wellness.
I work one-on-one with individuals, in small groups, or with corporations, to procure happiness and health by finding that sweet spot between loving food, without it becoming an unhealthy obsession. We work on discovering movement and mindfulness that is sustainable and enjoyable. Clients gain the knowledge and skills to navigate through the ever-evolving wellness world and manage social situations with ease. Most importantly, clients rediscover themselves, gain confidence and begin to lead the life they've always dreamed of.
Together, we untangle messy, societal constructs around health and body image.  We may sift through some of those uncomfortable thoughts and beliefs that hold us back from achieving our best, happiest, and healthiest self.

I provide clients with the knowledge and space to make their own decisions that they feel empowered in. I guide them and help facilitate gradual changes, providing support along the way. I am available outside of sessions because this is when the real work is done. Clients also receive ongoing support, tips, recipes, and guidance to make sustainable improvements to their health and lifestyle.
If you have experience with any of the below, or are simply interested in learning more about plant-based nutrition and wellness, then coaching may be something to explore: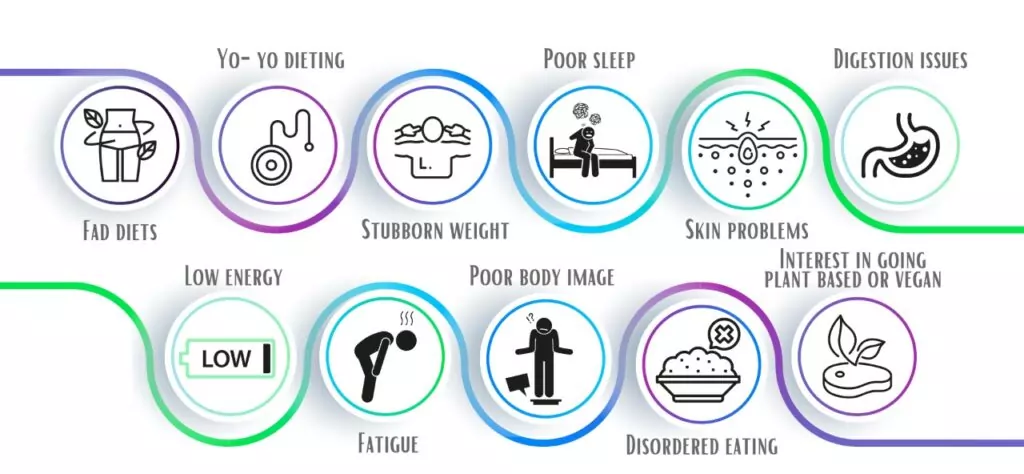 Any habit takes time to develop and it does so when put in practice. To start your journey and a healthy habit you call us and make a commitment for 3 or 6 months, this is long enough for your brain to adjust to the new way of life, a healthy life. My experience so far of working with people tells me everybody needs minimum 6 months, whether you have weight to lose or not, have PCOS diabetes, or just looking to lose the last few Kgs or trying to understand how to eat clean.
Our first appointment will be all about getting to know you better; where I'll gather as much information I can about you to better understand and guide you. So information like your previous history with diets, your weight history, your medical history, your relationship with yourself through your food habits, your food preferences especially when you're stressed out or run down, your current life-style habits and lastly, what are your other commitments and priorities for right now. This will help us plan weekly/monthly goals and get our priorities in order, also we'll set our expectations right from the beginning.
You will be seeing me either in person or on Video Call, Once in a month for your follow up appointments based on where you live and I will be planning all your meals based on your lifestyle and progress, but along the way, for 6 months, you will have full support from my side so I can help you with all your small slip-ups, questions, and queries that you might have, so you can truly understand the process. There will be a weekly follow up phone call with me every week for the entire length of your program. You will, however, need to send me images of all the food you are eating for the first couple of days so we can have a clear understanding about how to guide you through the program.
Private Coaching Sessions Program With
Ms. Karishma Shah
(Kindly Ask Us For More Details Of This Program If You Are Interested)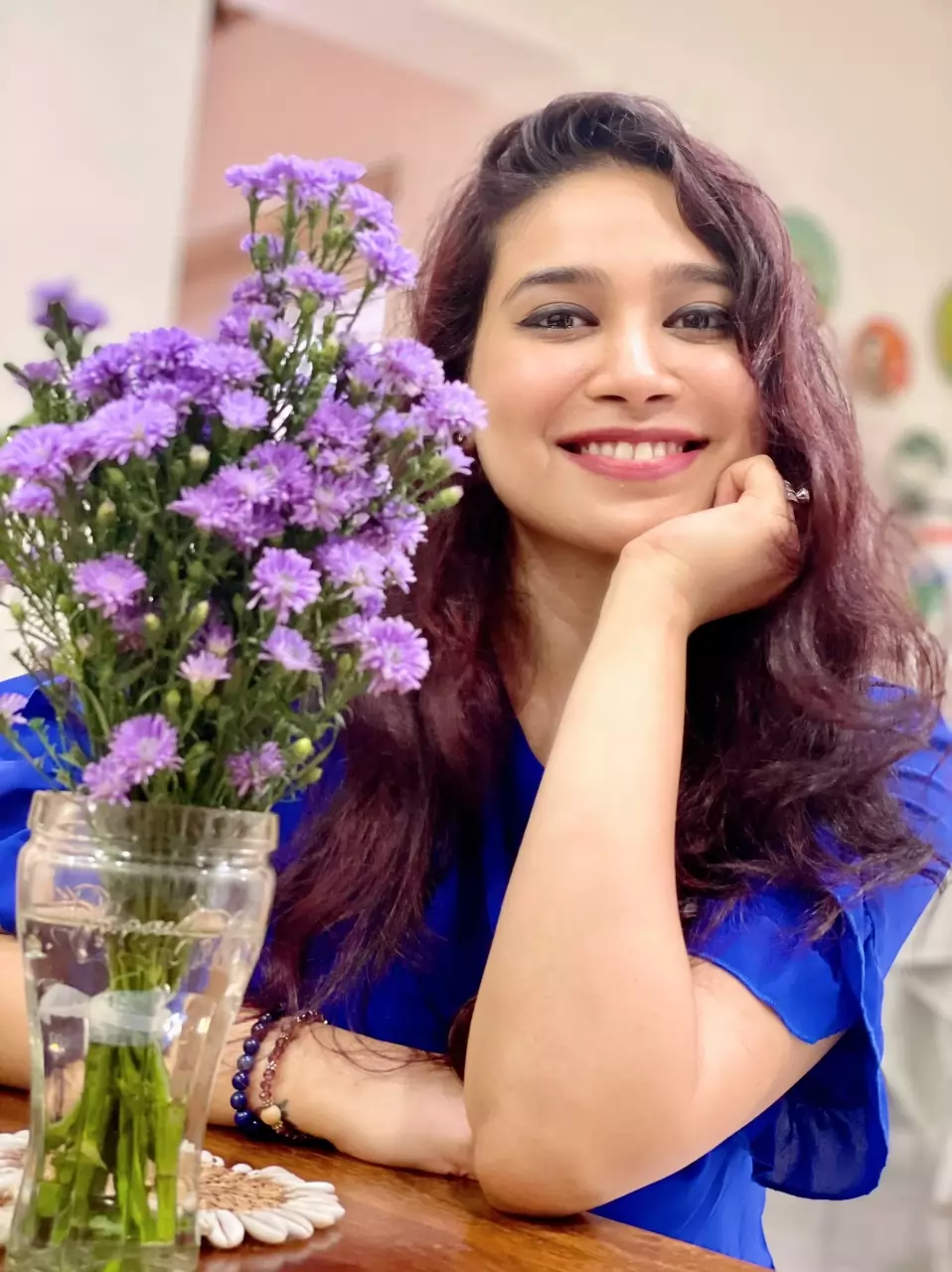 Our consultations go beyond the routine (and totally flawed) portion control, counting calories and measuring weight loss protocol. You instead track down your eating habits, daily activity, sleep hours, exercise compliance, work hours, etc., and we will educate you about how food effects your health, fitness, and productivity. You take control and ownership of what you like to eat and how you like to workout not just for the duration of the program but for good.
The end goal is to Educate you about how to make the best lifestyle choices and decisions for yourself in the long term so that you can be your own nutrition and wellness expert at the end of our program together. Weight loss and Full control over your Health are the side effects of gaining this insight about yourself.
---